A little late to this party but wanted to add my two cents regarding a row of Hydrangeas… Do It! Do you have any points for rookie blog writers?
Joe Pye Weed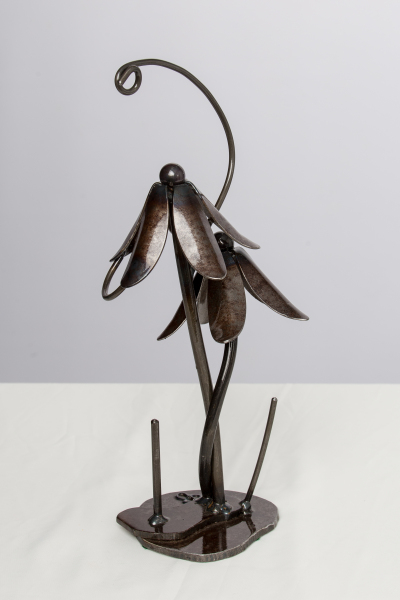 Azalea, hydrangea, hostas, boxwoods, are the common plants. Such a fun read!! But did or would you consider white gravel? I think it could look great in that small area.
With a bench and maybe some small boulders. Or am I wayyyy off? The backyard is really sizable too, so after the asphalt is gone there will be good opportunities to create more structured zones and whatnot. And it does bring out the narrow black frames of your windows. It almost distracts from the finger, ha ha! The exposed posts also seem a little more Victorian to me for some reason and compliment the house nicely.
Hydrangeas like acidic soil under pine trees and lots of varieties like partial shade. Another fence note…as someone who installed 42!
But we are ahem cheap, so it was worth it to us. Screws are more time consuming, but hold better than nails. I modified all the panels anyway, so it might make more sense for me to do your strategy. I also had that feeling about the screws vs.
This might lead to someone yelling and throwing a screw driver at the other…. I love love love the fence! Thanks for the inspiration! My thoughts on landscaping: They are an understory tree, so will do well under your street tree.
I definitely want one somewhere. We have TONS of day lilies in the back! Anyway, lots of good potential to move them elsewhere for free! Dude, what is it about electricians? We have called three to come do quotes for a very simple job and they are so unresponsive! I am considering just going with a guy that is at least a little more responsive than the others.
Two more things I forgot: Lastly, since you have to get excavating equipment anyway, think about moving the garage straight back into the corner within the setback limits of your town, of course. Lay a driveway leading up to it and remove all the rest of the asphalt, including that next to the house where you probably park now.
You could even put some french doors on the side of the garage and design it to be both your workshop with tools hidden in cabinets and a sort of summer house for outdoor parties. Oh man…we are definitely not moving the garage! I think a whole row of limelight or annabelle hydrangeas white would look amazing against your black fence. I just wanted to let you know that I really enjoy reading your blog.
Kudos to you on the thoughtfulness that goes into every detail of every project you tackle. For plants, I am a fan of the hard-to-kill, the deer resistant, and the neglect tolerant. Hydrangeas would be fantastic, and they are really low maintenance. The Endless Summer varieties bloom all summer long and so you get that pop of pink or blue for months and months on end. When we brought our place it was just eighteen months old and had a pretty good fence all around it.
Or so we thought! It had been put in by the previous occupants, inside the builders chain link. We lived on the side of a hill and evidently caught the wind. The fence posts started moving and one by one the panels started disintegrating. I have memories of staggering up the garden with a fence panel on my back, acting like a sail. I thought it and I were going to take off but I needed to get it into the garage and out of harms way. We replaced the part of the fence at the end of the garden and my husband sunk those concrete posts so deep nothing would shift them for years.
But they were soooo heavy!! Your fence looks brilliant and the black is much better than the cedar. Hi Daniel Great job on the fence. My gardening centre loves me! I just love reading about your house adventures. You know, a lot of gardening centers offer 1 or 2 year guarantees on their plants.
At least around here! Good advice from Amy L. Another vote for hostas, in varied heights and colors different blooms times, too. For drama, deepest purple Siberian iris, blooming now in northern New England. Smells heavenly with every step, stays low, spreads fast, and bonus: You can actually season food with it. For sunny spots, plant blueberries and two-season raspberries.
CanNOT beat the taste of just-picked ripe berries, pricey even in season at farmers markets. Gardeners are generous folks and love to share advice and plants. Spread the word, and plants may come to you. Did you have setback rules to consider? Did you have to get any type of fence permit? Did you coordinate with your neighbor about the fencing? We need to replace our fence, and these are the things that keep me up at night!
I live in the mountain west, and I have no idea what your climate likes for plants. I personally have a fetish for lilacs probably not for your front yard and lilies of all kinds asiatic, oriental, day, of-the-valley, etc. My number one advice for anyone is to consider structure and color in all seasons. January is super dreary if all you have in the garden is a couple of twiggy bare shrubs, all the leaves fallen and the perennials having disappeared for the winter.
Yeah, I learned this the hard way. So I was free to just go ahead and build it. I am not really an expert, but I would suggest that you consider planting a fruit tree like apples or cherries somewhere- beautiful flowers in spring, delicious fruit later. My parents neighbours planted an apple tree two years ago in their practically not-existing front yard and it looks so pretty, so now I want to put them everywhere! I think it would look AMAZING if you planted mostly green plants variegated hostas, some other with chartreuse leaves and white flowers lily-of-the-valley, lilac, an autumn clematis: I think that would be stunning.
I love the fence! I echo the hosta idea. And there are a wide range of leaf colors and stripes and thicknesses. Zero maintenance, unless you are my mother who made us routinely chop their cute spindly stems with purple flowers.
My other go-to plant for shade is coleus. Again, a zillion varieties and such pretty colors greens, maroons, hot pinks, reds… You can plant them in geometric patterns. Finally, coral bells, as someone suggested.
Lots of choices red leaves, green leaves, orange leaves…. Cars and escaping aside—I work at an emergency vet, and I have seen some really awful injuries from dogs trying to jump wrought iron spikey fences. They may be pretty but they are SO dangerous: That new privacy fencing looks fantastic AND safe. They sort by region: I believe so variety thrive in the shade also.
They smell nice too. I might move the rhodos to the side of the house? You can probably even find some on the side of a highway to dig up if there is a bunch of it.
I might plant some Forsythia in the back…I love saying the name for some reason, and my friend has some that look beautiful in bloom! Forsythia — stick this in a corner or someplace where it will be out of the way when full grown — this plant has a natural fountain habit that is very attractive if left to develop. If you start pruning it to some other shape, you will be fighting it forever, and it will drive you nuts.
Foxglove warning — dramatic, old-fashioned flowers but highly toxic to dogs and cats! If you want foxglove, be sure to put them in the newly segregated front fenced area, and keep your dogs out of there. And forsythia grows like a weed. If you plant it, make sure you want it there. Mountain laurel is lovely and manageable. Forsythia is also great in the deary months before Spring starts because you can bring in cut branches that will bloom inside in just a couple of days.
Keep them in the back yard though. Too casual for the front. A very clever solution and a pretty frame for your house and property. I see that you have a heap of hostas thriving there already, so it makes sense to add more. You can separate the big clump into individual plants to save money on new ones, but there such lovely cultivars available now some with big blue sculptural leaves, others streaked green and white, and a few, like Aphrodite, with fragrant white flowers in July that it seems a shame not to include some.
White Flower Farm has a good selection. Add some tulips I recommend the Darwin Hybrids for their strength and beautiful display, year after year plus a few slow-growing shrubs like yew or boxwood, and something Fall-blooming like New England asters, or Japanese anemones. Peonies would be gorgeous in late Spring, and if your soil is sandy, you might try a couple of bearded iris for both their blooms and their linear leaves.
Yes, the hostas are out of control! I plan to dig them up and thin them out a bit and spread more around. I have no idea what is typical in the US, but anyhow, a red Japanese maple would look absolutely stunning against the black background, also with those fir trees or whatever those are in the background. Those reds are just magic and the leaves come in such wonderful shapes. They are pretty expensive, so perhaps you could just get a small plant and watch it grow over the years.
It has very pretty, dainty white flowers and the leaves turn a very intensive bright orange in autumn. A really gorgeous color! However — there are some varieties that have blooms, that are sort of more irregular, fluffier than the ordinary kind, so perhaps look into that?
That fence looks great! I gueas I got lucky, our whole roof, insulation, chimneys, zinc guttering and all was done and dusted in 10 days: The not so lucky carpenter dived into his pool a day after finishing and broke a disc in his neck!! He did a fantastic job on the roof though: Rip down the craptastic, cheap beadboard on my living room walls and find out what was going on behind them. The answer, adhesive and half ripped off wallpaper attached to unpainted drywall.
Even in this shape they look better than before. I was lucky that one of the one things here already was a nice patch of them. You should get a petpeek fence window for your dogs! It smells so nice when you brush past it. I think Mekko was getting a little fanatical about patrolling the fence line. The less she sees of the street, the better! Quite enjoyed looking at the half-painted fence; picture — words thing, there.
Would there be a picture of Before: No Fence similar to the After: Just trying to imagine what it used to look like. Just imagine a terrible view of asphalt and chain-link fence and a pile of rotting yard debris. Actually, you may be able to fairly easily move the rhododendrons in front of the house to the area in front of the fence. I agree with you about where they are now, but in your shady front yard, they could get big and lush in the back and serve as a nice foundation for other plants, and they seem pretty healthy.
We could be your parents or maybe young grandparents and we wait eagerly for each of your blog posts, Daniel. As the owners of 8 different homes throughout out marriage we learned a LOT about DIY and ownership—mostly the hard way or through how-to books.
No blogs or internet during most of those years. You are doing a great job and your writing is top notch. It is several years old and is available used on Amazon. Most libraries have a copy also. Planting area design plans already laid out.
Sadly, I can offer no plant selection recommendations for New York, as I design and garden in Central Texas, but there are a few guidelines for good landscape design that are universal. Flowers are the sprinkles on top of your cupcake. Second, use evergreens as the backbone of your design, so the garden looks good year-round.
That said, I think a long small rectangular formal lawn with edging for ease of maintenance with deep borders of plants would look fantastic. And you could put a seating area or bench or something at the end of the lawn. I hesitate to put anything like a bench in the front…partly because it would be solely ornamental, and partly because I worry it would get stolen! We solved that here by using our teak chairs with the broken armrests.
Which has worked so far, knock on wood! I used to spend hours pulling it out of the ground only for it to return stronger than ever. Bury each bottle upright halfway into the ground for sturdiness near the root system of each patch of VC.
Cut the thickest VC vine as short as possible near the bottle, leaving enough of the vine for it to fit into the bottle to its bottom. The vine will suck up the poison and deliver it to every part of the plant, root to tip. It takes a couple of months, but it kills the plant completely.
That sounds so sinister! I always shy away from poisons, but the virginia creeper is making me nuts! Hi, Daniel — just happened to see this great old, industrial iron fence on craigslist — http: Maybe I can wheel a deal….
Your house is like Cinderella and you are its fairy godmother! Great work on the fence, it looks great! Im currently in need of some landscape loving and have absolutely no idea where to start. These comments are giving me life! Ive been falling hard for hydrangeas myself, and I will make them work somewhere in my yard! I know, these comments are invaluable! You should see how many google image tabs I have open right now, haha.
My plant suggestions are not revolutionary or anything but here they are also I am from buffalo so our climates are probably not too dissimilar:.
Hydrangeas — I see them mentioned above, I love mine, and if you have a big space to fill, just give them a couple of years and they will do that. Roses — here me out, I thought rose gardens were a pain in the ass, and when we moved in I inherited a half dozen freshly planted by the woman who owned the house before us.
I looked up rose care, and was fully prepared that I would be ripping them out, but it turns out that they are all disease resistant varieties and they ended up being my favorite things in the garden. In return I get roses that bloom all season long from early summer to late fall, with plenty of clippings for taking inside. Check out this thread for some varieties: Clematis, work well with roses, because they require the same nutrients, and are just stunning plan and simple.
Its super hardy, has come back bigger and better every year, the leaves are stunning and it will bloom straight from mid summer into fall. Heucheras are great for shade, and they reliably come back for me every year, and there are so many varieties when it comes to leaf color and shape to choose from.
Plus I personally think they pair nice with hostas, which you I see you already have. Gardening has taught me a lot, the loss in winter, the hope of spring, the patience for things to grow like you envisioned them in your mind.
Best of luck with your garden! I never thought of myself as a rose person, but I do think certain varieties are gorgeous! Love that you went with black! I think it looks great and I like the extra steps you did like the post caps and the gravel to provide drainage. Of course we never get snow to cover anything so it looks bare and boring if there is nothing in place.
Have you considered cutting the top of the fence panel into a shape like these pictures http: Are there stakes into the ground or something? I think I prefer the straight, boring look. The faux stuff is held in with these stakes that you hammer into the ground and then rods that interlock the panels and go into the stakes.
Sturdier than it sounds…I hope it stays that way! I really liked how you installed it with the posts visible and used the post caps and then stained it black.
How about adding some trim on top to make it look a bit more formal and fitting with your house and also hide the open cut side of the panel that would allow moisture to penetrate. Daniel, Love the plant suggestions, and after following the blog for quite awhile, know that whatever you choose will look amazing. That being said, I have one plant suggestion and one fence idea. I love Hakone grass, especially the golden hakone.
If I put up that privacy fence, love the black , I would find a trim piece, something like a u shape that I could fit over the top and cover the dog ears. It would make the fence look more formal and very custom.
You may not even need a U shaped piece, maybe just two pieces of trim along the top to dress it up a bit and make it your own.
It looks great as is. Love all of the work that you have done thus far. This will go a long way to make sure you end up with the right plants for your climate, soil conditions, light levels, and desired style, and could save you from making costly mistakes.
Even something as simple as helping you choose the right varieties of some of the plants mentioned above will be money well spent. Hi Daniel, here are some plant suggestions, having grown up in the Hudson Valley with a landscape architect for a mother: I have seen it used to good effect with some s houses in Poughkeepsie, and have personally grown it and found it easy, hardy and the leaves stay green throughout the summer.
It prefers partial shade. Peonies and irises are a classic, lovely combination. Keep in mind though that irises are attractive for about one month while blooming, and then the leaves die. I recommend planting them behind other summer-blooming perennials that will conceal the leaves. Hydrangea quercifolia — a large, loose bush with lovely white flower clusters and good fall color. It is not as showy as some hydrangeas but is a native and is very low-maintenance, and I find it more elegant than many of the showier ones.
There are many gorgeous ferns native to New York which can look airy, elegant and neat, while also being very low maintenance. I personally recommend Christmas Fern for individual evergreen clumps and New York Fern for an airy, spreading groundcover.
Both need partial to deep shade. I see a blue spruce and what looks like two hemlocks in your yard — keep in mind that most evergreens are fast-growing trees that tend to keep their roots near the surface, and also that they tend to drop very acidic needles, which makes it difficult for plants to grow beneath them.
I would recommend spreading a few inches of good soil on top of the area and planting a shade-loving plant that spreads by runners or tubers which do not root deeply , such as New York Fern which I mentioned above.
Many plants that you will find at a regular nursery recommended for shade can be invasive, such as vinca or pachysandra, so watch out. You did it again. My vote is for Lenten rose not actually roses as they first flowers to peek out after winter! They are the family helleborus and there are tons of colors and choices.
I love the darker ones and the lenton rose the best. For inspiration at one of the loveliest historical gardens and mansions in the area, you must go see Boscobel, south of Garrison, NY. I was there yesterday and it is currently in full bloom. Also, if you have never been to the Hudson Valley Shakespeare Festival, that is an experience that everyone in this area needs to have at least once!
Chartreuse plants will pop against that fence….. Lenten Rose is a good suggestion…. Lenten Rose is also a great idea. The white blossom ones with lighter green foliage would look fantastic against that fence.
Kind of kitsch but kind of fabulous… a antler hose hanger! For Hostas and Peonies put the peonies near the porch, away from the pines look for fragrant varieties.
I like peony maxima festiva for its understated but lovely perfume. Some of my other favs you might like to check out — Sambucus nigra — maybe as a color echo somewhere away from the fence.
Aruncus aethusifolius — which makes a tidy ferny border along paths this is a dioecious plant, if you happen to get male and female plants you will have lots of little seedlings, but these pull up very easily and I would do a once a year pull to keep the plants where I wanted them. Regarding your concrete out back — you might consider leaving it in place and just putting a low deck there — BBQ headquarters? Ramada overhead for any kind of theme party decor you can think of?
If you have any particularly sandy-soiled areas, plant snow-on-the-mountain there. And, with sandy soil, I cannot overestimate the importance of a good mulch in your garden beds. Gorilla mulch the kind that has lots of wispy bits and not so many chunks breaks down gorgeously over a few years. Till it into the soil every few years and it really does improve the growing potential of a garden bed.
And then once you till, put more on top. It keeps water in, improves the soil, and finishes off a planting nicely. Great fence—love the black. I always look forward to a new blog post from you! The fence looks fantastic! The leaves have a wonderful lemony scent and bees and hummingbirds love the flowers. It likes full sun. My current favorites are Carex Bunny Blue http: I just looked up Virginia Creeper, because I had no idea what that actually is — I have that plant in a pot on my balcony!
If you are having trouble with Virginia creeper or other invasive plant you can sterilize the soil. Water the area and then securely cover it with black plastic for 3 to 4 weeks in the middle of the summer. This is a lot better for your garden than any chemical means. Keep the asphalt until the entire house is done. It is a good staging area. A good place to keep lumber off the grass.
A good place to put your new bathtub before it is installed. You can play four square on it. Save all your money for the big projects. And you will find a lot of surprises. As far as landscaping, ask around to see if anyone has a plant swap every year, like your local nature center.
White Flower Farms is expensive, the plants often come as sticks, but the finished product is great. He only grows lilacs and has waiting lists. A row of lilacs is a definite must for an old New England house. There is a Greek Revival house in New Canaan, owned by an architect that has authentic period correct landscaping. He used a lot of sculptural plants and lots of pea gravel.
It might be the Borglum House. Drop by to see it sometime. I think he gives tours once in a while. Make your outside decisions slowly, you will save money and get something that is perfect for you. Hi Daniel- great plant suggestions. I have many of the ones mentioned in my garden in Seattle!
A note about Hydrangeas- they like a lot of water. I almost fainted the first Summer we were in our house and got the water bill! I wonder if you can grow California Lilac in the Hudson Valley? When you decide to get rid of your rhododendron, please let me know! These are kind of my favorite shrubs. I know you said you had some ideas for the hose. I am sure you could sell them on the idea with your offers of free publicity and praise.
Oh man, the Hose Jockey. That Target guy is nice, too…I think I might go try to buy one! The fence looks so good Daniel. Your front yard is going to be spectacular. I love all the plant suggestions that you are getting. Light greyish green foliage with chartreuse flowers in the late spring.
If it is, can I suggest native wildflowers and other wildlife attracting plants? Then your garden will always be full of butterflies and bees in the summer. Very impressive how you continue to improve the substance of the house increasing its overall value and are not just focusing on the superficial aspects.
Regarding your choice of plants: I saw a really nice documentary on gardens on tv, and the people had set up their entire garden with salvaged plants — which completely reflects your philosophy anyway. You are lucky to have such good helpers. Nora looks so patient and Max is so funny! Great job—the yard will be fun, the tools are smaller.
I think everyone has covered any of my plant suggestions I am a gardening FIEND and totally built my own fence a couple of years ago, and now my urban backyard is my favourite place in the whole entire world, weeeee so really the only thing I wanted to add is that I appreciate all the cusses in this post.
This will not stop being funny. I am easily entertained and I am okay with that. I love the pic of Max! There are other things you can do. Take a walk in the neighborhood and approach your neighbors who have gardens that appeal to you.
Ask them if it would be possible to take cuttings from their plants. Get in touch with your local Extension office or as local as it is and find out if there is a local garden club. My town has a garden club and they do three plant sales during the growing season. They can also give you advice on good plants for your climate. Look around for properties that are going to be demolished and ask the owner or contractor if you can take plants. They can be a great place to dig up perennials like day lilies, lily of the valley, columbine, iris, sedum and pachysandra.
I love the black fence! My boyfriend owns a landscaping company and I work for him as a designer. I can thank you enough for the tips!
I love being able to offer our clients something a little different or even being able to start from scratch with not everything looking first year new. They need the severe cold to come up in the spring. In the spring plant them from frozen as soon as you start to see shoots from other bulb plants start to poke up. You could end up with 2 or 3 plants that look full and mature right away from that big one on the left!
The gravel under the fence is a good idea, it should also help deter if you have a digger. This piece of fencing is just part of a MUCH larger fencing project, so eventually there will be another section but much further back blocking access to the side yard. I love the black against the white house and your future planting are going to look awesome. As for the Rhodes, If you like them you can get ones that stay very small, Usually a dwarf version.
I kept thinking about that old foundation this past weekend. You could put trellis in the back closest to the garage and run beans, peas, grapes, tiny pumpkins… up it. Then on the side closest to your rear property line you could do blackberries and raspberries they will climb and toss in a couple of blueberry bushes.
That will leave the entire center open for veggies tomatoes, cucumbers, zucchini, yellow squash, bell peppers…. Then top with some sort of small stone of gravel and teach the dogs that this is where they go to do their business. You will not have this experience at the nursery, even with all the plants chockablock. The more I have gardened, the more I choose for colors and textures of foliage and less for bloom.
Choose something with berries for winter. We decided to plant to attract hummingbirds. You have terrific instincts- it will be fun to see what you choose-. I love Japanese Maples. I would recommend the dwarf version. You should check out this nwedible. She makes the suggestion of laying down wet cardboard and covering it with wood chips to suppress weeds.
Hi there — I am an avid fan of yours — and the fence looks great! As far as plants I have a roof garden here in NYC , dedicated to butterfly and bee supporting and delicious smelling tough, annual plants, with lots of flowers.
I love honeysuckle, which would grow fast and look pretty on your fence, as well as Clematis, comes in many colors. There are various colors, but the Firebird smelled the best to me — like mint mixed with sweetness.
I dry the stalks to use in sachets and break off branches to put in water to flavor it… The color looks garish in a monitor but in real life its very pretty, butterflies love it, the leaves look almost like catmint so it would be a nice complimentary planting. I also recommend a Butterfly Bush, which comes in many colors, and Jasmine, both are delicious smelling. But above all I must echo what your friend said — find what you like and try things out- especially when things go on sale at the end of the season — gardening is MAGIC fun!
Some commenters have touched on the subject, so just another heads up: Some of the plants recommended above boxwood! All the best for your garden projects! A well planned garden makes a house look well loved and cared for. As with everything, be honest and say you may DIY it. Tell them what you like, show them your photos. New planting will die in less then a week without regular watering.
Almost all companies will do an on call maintenance schedule. Discuss your budget ahead of time if you do this. Unlike other home repairs or work a garden maintenance budget is easy to stick to. We just pack up and leave when we hit the agreed dollar amount. I agree with what the landscape architect said: Observe the light at different times of day and year and map it, so you know which areas get full sun, part sun, full shade, etc.
I recommend asking a local nursery for help. We ordered plants through them, which cost the same as they would anywhere, and it was up to us if we wanted delivery, installation and other help we did. Our garden was wild for years before we arrived, so the weeds would just take over even if I stayed on top of it.
To get rid of the weeds, the store weeded, laid down cardboard, then covered it all with mulch. In the spring, we planted and mulched some more. We asked them for easy to grow plants we would not have to water once established. Our garden is mostly sunny and we have roses super easy to care for if you get the old fashioned kind or the variety called Knock-Out — roses need six hours or more sun per day , peonies also need six hours or more sun daily , echinachea or coneflower looks like a daisy and has cool dried black seedpod things in the winter , coreopsis or tickweed another daisy type flower , yarrow, lavender hardy to zone 5 and Brooklyn is 6a , Blue Hill sage, sedum looks kind of like a succulent and is the easiest plant in the world and will thrive under almost any conditions including full sun and drought , and sea pinks just a couple for punctuation — they look cute in the front of the garden.
In the shade plant category, we also have ivy, hydrangea and hostas. Pastels look good with white but brights do not. Oh one other thing: Best not to buy one of this and one of that.
Plants look best in groups of three, five, seven, etc. Though the garden designers mixed things up more than I expected and used a lot of twos. The sea pinks and the lavender are just a seasoning or contrast — just a sprinkle here and there. Having read through every post I have to say I agree a simple bunch of white hydrangeas would look amazing in front of the black fence and go so nicely with the other plantings in the front of the house, which I think are beautiful.
A little late to this party but wanted to add my two cents regarding a row of Hydrangeas… Do It! We were invited to the Brazilian Embassy in Ottawa where they have the entire back fence like the size of three normal sized back yards planted with white hydrangea- It was gorgeous! If you need a quick fix why not just split your Hostas and stick them in there? But I do like the collection of photos.
Dogs are such goofs. Anyway, saw lots of plants that seem to do really well along the way. That is a lot of asphalt. While you seem pretty handy with a jack hammer — and all sorts of power tools — one thought might be doing a raised bed garden on top of it — at least maybe in the back part, which would save some jack hammering. Raised beds are good for kitchen gardens and generally controlling the soil. Kind of like what Frances Palmer did on her tennis court http: Maybe a row of arbor vitae would make a nice green privacy fence for the back.
It supposedly grows pretty quickly. As for the rhododendron, I actually fell in love with these while hiking and seeing them grow into blooming tunnels over trails.
I love that they are evergreen too, but can see how you may not want this right in front of your house. I recently purchased a ramshackle cottage in Saugerties. My yard is a complete jungle right now, but I have heard from the neighbors there is a garden in there somewhere. Reading this post has kind of made me feel excited and exhausted all at once. I hope I can finish my garden before I die: Blog written by Daniel Kanter about creating a little home on a little budget in a big city.
Sometimes it's also about dogs and travel and other stuff. I Built a Fence! I need a new electrician. And someone needs to confiscate my pry bar. Weed-wacking even more occasionally. As you can see, there are a few different issues. This is the kind of shit that keeps me up at night. I want to plant stuff. These plants are used mostly for their foliage, and are available in many different colors and variegations. Trumpet-shaped flowers appear on stalks in summer, usually in colors of white or lavender, and are attracting to hummingbirds.
Hostas will grow almost anywhere but prefer moist, rich, well-drained soil in partial shade. White flowers appear in early summer. Hosta 'Blue Ivory' P. Forms a massive clump. Halcyon, with blue leaves having creamy yellow margins that age to white in the shade.
Prefers a moist and shady location and has lavender flowers. American Hosta Society award winner. Zone 3 Leaves have wide dark green margins, gold centers, and a heavy substance.
Pale lavender flowers up to 30 inches high. Will tolerate substantial sunlight for a hosta. An improved sport of Gold Standard Hosta. Lavender flowers on 24 inch stalks. Pale lavender flowers up to 18 inches high. Will tolerate substantial sunlight, and displays best color when mature. Hostas will grow almost anywhere, but prefer moist, rich soils in partial shade.
Spear-shaped, thick blue leaf that is heavily ribbed. Zone 3 Improved sport of 'Bright Lights'. Chartreuse leaves with wide, blue margins in spring. Center brightens to gold and margins deepen to bright blue- green in summer. Zone 4 A Beautiful sport of 'Halcyon' of the Tardiana series.
Flowers are light violet in July. Foliage is gold bordered by a blue and green shaded margin. Hosta of the year Pale lavender flowers in summer.
Used in a background massing or as a specimen. Zone 3 Heart-shaped green leaves with a wide golden margin and lavender flowers. Low, mounding havit lends well to massing or as an edger plant. Tall stalks of lavender flowers in summer. Zone 3 Glossy-green, spreading oval leaves. Fragrant pure white flowers in summer. Tolerates sun, but prefers part shade. A very popular Hosta that is very reliable.
Hosta 'Prairie Sky' P. Retains its color the whole season, forming a tight clump of powdery blue leaves of thick substance. Flowers are pale lavender. White flowers in June to July. Popular plant that is the standard for other blue Hostas. Also known as Big Blue Hosta. Found as a mutation from H. Summers Distinguished Merit Award. White flower in summer.
Slow-growing with a mounding habit. May be the finest sport ever taken from H. Pale violet flowers 30 inches high in mid summer. Best color in morning sun. Zone 3 Immense, heavily-textured yellow to chartreuse leaves that are pest resistant.
White flowers on 50 inch stalks in August. Best color in part sun. Zone 3 Heart-shaped golden leaves with a wavy edge. Light lavender flowers and a vase-shaped growth habit. Zone 3 Wavy leaves have white centers and green margins. Lilac colored flowers appear in summer. Plants have a citrus fragrance when crushed. Can spread readily via underground rhizomes. Great for window boxes, containers, or to cover areas that need interest!
White flowers from early summer to fall. Foliage is semi-evergreen in protected locations or with adequate snow coverage. Does well in most any location. Plants are completely covered with lace-like white flowers in May. Very useful as a ground cover or in rock gardens and borders. Best in sun, will tolerate some shade. Plants are completely covered with lace-like pure white flowers in May.
Spike foliage adds season long texture to the landscape. Plant in full to part-sun. Also, known as Bearded Iris. Green sword-like foliage adds season long texture to the landscape. Slender green leaves are upright and arching, providing texture to the landscape and to ock gardens. Prefers full sun to partial shade.
Slender green leaves are upright and arching, providing texture to the landscape and rock gardens. Well adapted to wetness. Beardless flowers appear in mid-spring.
Very hardy, with a long bloom time and excellent landscape performance. Yellow flowers in the leaf axils in spring and early summer. Can be invasive if not controled. Great ground cover for dry shade. Zone 4 Slender green leaves with silver mottling. Clumping form is less agressive than Yellow Arch Angel.
Spreads by underground stolons. Makes a good weed-smothering groundcover or mask for dying bulb foliage. Excellent addition for front of beds or borders. Deep purple snapdragon-like flowers are the largest of any lamium. Often persists through winter. Good groundcover, especially for shaded areas.
Flowers are deep violet-blue and retain their frangrance even when dry. More compact than the species. Useful in herb gardens, borders, or trimmed to form a low hedge. Flowers retain fragrance after drying. Compact foliage and long blooming season.
White flowers appear on deep green and coarsely toothed foliage. Best in full sun and especially well-drained loacations. Leucanthemum x superbum 'Goldfinch' P. Zone 5 Semi double bloomer that retains their yellow color longer than other varieties. Viewed as the best yellow flowering shasta daisy available.
Zone 5 Fully double flowers that begin as glowing yellow, then turn two-toned yellow and finish white at the end. Clean compact form, that attracts butterflies and make excellent cut flowers. Single white flowers on compact deep green and coarsely toothed foliage. Best in full sun and especially well-drained locations. Erect stems are covered with dark green grass-like foliage.
Rigid flower spikes of deep rosy purple. Best in well-drained soils. Prefers sun to partial shade. Coarsely-toothed leaves on purplish stems. Prefers part-sun in moist soil. Ligularia will wilt easily if soil is too dry.
Prefers full sun in well-drained organic-rich soil. Plant in masses or in small groups for an accent. Also useful in cut flower arrangements. Flower petals are so smooth they look plastic, very beautiful. Late summer brings hyacinth-like bluish flowers on short spikes. Great for edging or as a groundcover. Plant in sun or shade.
Late summer brings hyacinth-like purple flowers on short spikes. Zone 4 Very showy clusters of spiked flowers in May and June. Easily grown in any moderately rich, well-drained soil. Best when planted in groups. Zone 4 Tall, thick flower spikes of rose, red, orange, yellow, cream, light green, blue, and purple flowers. Flowers start off with pink buds, opening to a pendulous, trumpet-shaped sky-blue flowers.
Perfect for the woodland garden, this spring ephemeral blooms early, then goes dormant for the rest of the season. Can take part-shade to full-shade. Zone 4 Cherry red flowers on a compact, vigorous cultivar.
Very attractive butterflies and birds. Plant in full sun. Resistant to powdery mildew. Unique flowers are large, true royal purple. Long-blooming in the summer. Prefers sun and well drained soil. Zone Compact and petete with a tight mound and aromatic foliage. Long blooming, attracts hummingbirds and butterflies. Low water needs in most soils conditions. Blooms from early summer to early fall. Peonies have been a garden favorite for many years, and will continue to be so.
Beautiful large flowers are borne above the foliage in late spring. Glossy green leaves are lobed and turn deep red in fall. Used as a foliage plant as well as a flowering plant. Zone 3 Large, double white flowers with splashes of red in the center. Blooms in late spring. A favorite for hummingbirds and butterflies. Lavender-pink flower on strong stems. More upright and compact than Dark Tower. Tall lavender-blue flowers appear in August and September.
Prefers full sun in well-drained soil. Zone Compact, strong stems, with an upright habit. Lacy lavender blue flowers in mid to late fall are held more upright on this compact perennial.
Fragrant folliage, and flowers attract butterflies and hummingbirds and are deer resistant. Pink flowers with a dark eye maintain upright on well branched stems. Phlox paniculata 'Shock Wave' P. Zone 4 Stable sport of David's Lavender. Yellow and Green variegated foliage makes a statement in any landscape or container. Flowers are lavender pink with white starburst centers. Grows in full sun. Flowers attract butterflies and hummingbirds and are fragrant. Very low-growing growth habit.
Forms a dense mat of bright green, needle-like evergreen foliage. Zone Balloon-like buds open into bell shaped flowers.
Long lasting flower with compact uniform habit. Attracts butterflies and hummingbirds. Great for cut flowers. Provides good blue summer color on a dwarf plant. Bell-shaped flowers open from inflated balloon-like buds. Sun or light shade. Foliage is tipped and edged in white. Prefers shade andt tolerates drought conditions. Zone Shrub-like perennial. Emerges brown and changes from green, bronze, and red before returning to brown.
Flowers open pale and darken to burdundy-red. Looks great with astilbe and prefers moist soil and part shade, it will tollerate full sun if enough moisture. Best in full sun, but tolerates partial shade. Quilled true-yellow flower petals are produced on tall, sturdy stems from late summer into fall.
Very stunning in mass plantings. Great for cut flowers because of their vase life. Leaves, when crushed, have a sweet, subtle vanilla fragrance. Named for nurseryman and horticulturalist Henry Eilers who discovered it in Illinois. Zone First year bloomer that are accented with dark stems. Blue or pink flowers are long blooming from May to August if deadheaded. This variety is know for its deepest and richest flower color on a compact plant. Like other Sages it attracts butterflies and hummingbirds and is a easy care perennial.
Zone 4 First year bloomer with blue-violet flowers on deep purple stems, will rebloom in early fall if cut back after flowering. Plants grown in the ground are typically double that size the second year. Zone 4 First year bloomer with rose pink flowers on pinkish purple stems, will rebloom in early fall if cut back after flowering. Blooms well into summer if deadheaded. This is a mid-size selection that forms a robust but compact clump of rugose, green foilage.
Zone 4 Clump-forming plant with gray-green leaves. Tall spikes of violet-blue flowers appear in mid-summer and will continue to bloom with deadheading. Plant in full to part sun in well-drained, fertile soil. Tall spikes of deep purple flowers appear in midsummer and will continue to bloom with deadheading.
Plant in full to part sun in well-drained fertile soil. Plant in sun to part sun in moist well-drained soil. Great in mass for butterflies. Rabbit resistant and attracts butterflies. Zone 4 Greater vigor and more robust growing than 'Cherry Tart', this weed-suppresent groundcover sedum produces showy burgundy red foliage all season long.
Vigrant pink flowers in late summer. Drought tolerant and attracts butterflies. Cream buds open to light pink flowers. Zone Succulent apple green leaves are edged in cherry red and grow into a low, tight, weed suppressing mat topped with clustered of soft pink flowers late summer to early fall.
Yellow flowers in May. Use for rock gardens and groundcover. Bright rosy pink flowers in late summer and fall. Used in low masses, as an edger, or in rock gardens. Prefers sun to part sun in well-drained soil. A very popular perennial for foliage and flowers.
Tight egg-shaped gray-green succulent leaves. Large flat-topped clusters of bright rosy flowers in late summer, maturing to dark red in fall. Prefers sun in well-drained soil. Easy to grow and drought-tolerant. Egg-shaped gray-green succulent leaves and large flat-topped clusters of pinkish-red flowers in late summer, maturing to dark red in fall.
Very similar to Brilliant Sedum. Plant in a sunny location in well-drained soil. Each rosette of blue-green leaves grows to about 1 inch wide. Compact, flat-topped clusters of golden yellow flowers appear for several weeks. Foilage forms a nice, low mound. Good ground cover for walkways and paths. Very low-growing green to grayish-green foliage. Covered in summer with salmon-pink flowers. Does well in almost any well-drained soil. Prefers full sun, but will tolerate light shade.
Zone 4 Semi-trailing, scented leaves with pale purple flowers. Great for walkways, stepping on will bring out a lemon fragrance. Can be dried and used as a herb.
Zone Evergreen, patterned foliage in spring, with new foliage emerging yellowish green with deep red center, matures to jade green with deep purple centers in summer. Prefers part shade to full shade, is soil tollerant but prefers moist soils. Zone Grass-like, chartreuse foliage transitions to gold with more sun exposure.
Better gold variety that tends not to burn in the sun. Prefers part shade and can handle various water conditions. Attracts butterflies and is deer resistant. Zone 4 Long, arching, strap-like blue-green foliage with a spreading habit.
Clusters of dark purple flowers throughout the summer. Plant in moist to boggy areas in part shade to part sun. For best results, cut back in midsummer for new leaves and continued blooms. Zone Late spring to early summer flowers are inches golden-orange with dark stamens. Prefers average to moist soils in full to part sun. Great for cut flowers and waterside plantings. Strawberry-like foliage with yellow flowers in late spring and early summer.
Very hardy and produces no fruit. Does well in sun or shade. Long green foliage with bright golden centers. This strain offers bluish-green foliage and good uniformity. Golden flowers with reddish-brown ring. Yellow flowers with an orange cone center. Light green petals, large green cone, fragrant. Prolific pure white flowers with golden yellow centers and reflexed petals. Rose colored flowers with dark rose centers. Carmine red petals on a vigorous grower.
Large white daisy flowers with brown centers appear in June through August. Matteuccia struthiopteris Formerly M. Bright rust and orange bIcolor with creamy midribs on petals. Blended shades of gold and orange. Scarlet-red flowers with yellow-green throat. Deep-red flowers with yellow-green throat. Pastel pink with plum eye and ruffle edge. Large single orange flowers. Rebloomer with ruffled yellow flowers. Velvet-red flowers with green throat.
Hemerocallis 'Rocket City' 36 in. Orange with burnt orange center.